Chainlink price has slumped from the recent all-time highs but the coin is still a popular choice for investors and developers.
Chainlink to Power NFTs
Genshiro, the Kusama-based parachain of the Polkadot project, Equilibrium, is launching a limited-edition collection of Chainlink-powered NFTs.
The Ethereum-based NFTs are based on cartoon kittens inspired by Bitcoin, Ether, Polkadot, Kusama, and Genshiro, with the Chainlink price oracle integration unlocking functionality when price milestones are reached. For example, golden versions of the BTC-themed kittens will be unlocked for NFT holders should the price of Bitcoin hit $100,000.
LINK Listed on Revolut
Another boost for Chainlink has been the integration to the Revolut finance app. Revolut is a UK-based finance app and it offers bank cards and budgeting tools.
Revolut recently moved to accept cryptocurrencies and now hosts eight on its platfrom, which now includes Chainlink.
LINK Price Prediction
LINK soared again in 2021 with the price moving from around $12.00 to highs at $52.00. The coin then fell to find support at the $16.00 level, with the current price being $23.00. The coin has carved out a megaphone pattern and will now look for support at the same uptrend line. The coin can hit new highs in the future if it finds support here. The 50-day moving average at the $33.00 level is the first obstacle for LINK.
LINKUSD Daily Chart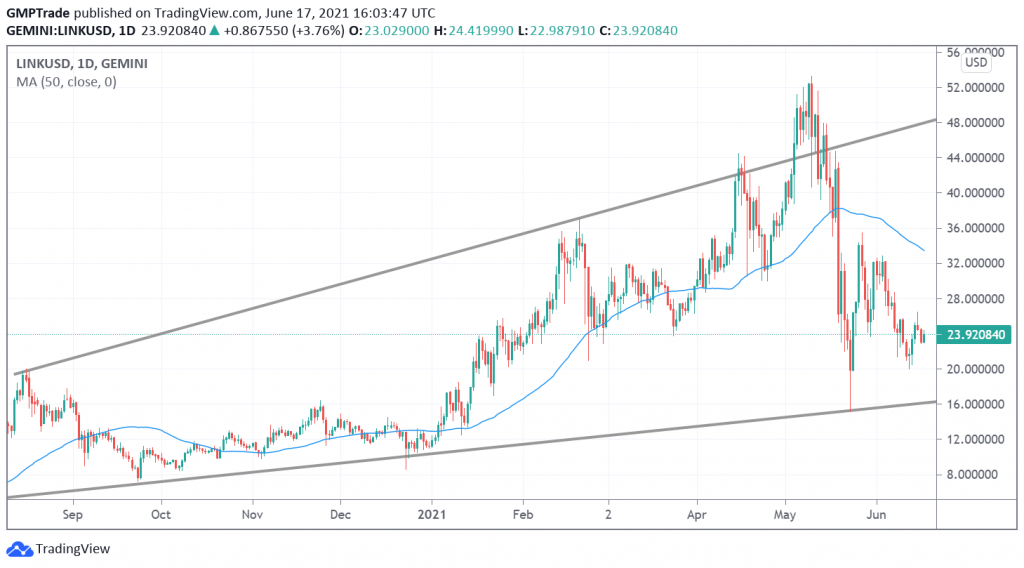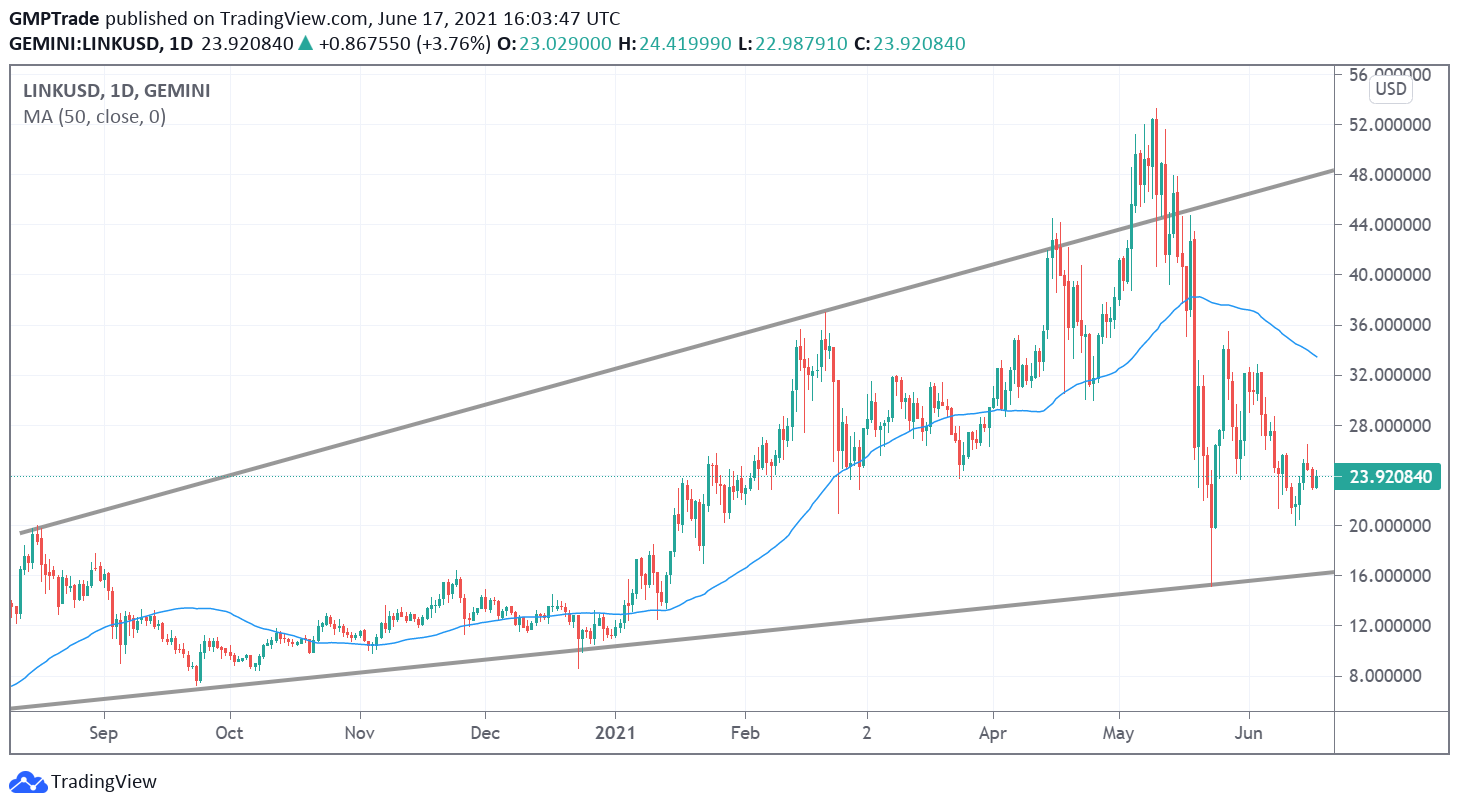 Curate Also Uses LINK for NFTs
Curate announced that they have also partnered with Chainlink to integrate the price oracle in their marketplace for XCUR/ETH.
Curate is a decentralized marketplace app that uses blockchain technology to reward users for their contributions to the system. With the help of the Chainlink price feed, Curate will be able to price NFT assets and services on the platform more accurately. Projects such as these are a boost for the Chainlink technology and should see the network used for many more applications in the future.