The Rolls-Royce share price declined sharply on Friday as investors assessed the performance of the aviation industry. The RR stock slipped by more than 1% and is trading at 109p. This price is about 9% below the highest point in September.
Why is Rolls-Royce shares falling?
Rolls-Royce Holdings is a large British conglomerate that operates in three divisions. Its biggest division is its civil aviation industry and it involves selling and servicing jet engines. Most of these engines are sold to airlines that do long intercontinental business.
Its next key segment is in the military, where the company sells engines used for fighter jets. Finally, Rolls-Royce is also involved in the power industry, where it manufactures engines that power-generating turbines.
Civil aviation is the main segment for Rolls-Royce Holdings. It competes with other large conglomerates like General Electric, Safran, and Raytheon Technologies.
The Rolls-Royce share price tends to react to the happenings in the aviation industry for two main reasons. First, when the sector is doing well, the company tends to make money selling engines. Second, the company makes more money when aircraft fly more since most of its profits come from service contracts.
Therefore, the RR share price is falling because the sector appears shaky. This is after United Airlines joined the long line of airlines that are cutting their forward guidance. Other companies that have reported more cancellations are Southwest, Jetblue, and American Airlines. As such, analysts expect that the stock will continue struggling as growth lags.
The stock is also sliding as investors assess a recent proposal by Causeway Investors, the biggest shareholder in the company. In a report, the hedge fund recommended that Rolls-Royce should sell its power business so that it could be an aviation and military company.
So, is Rolls Royce a good investment? Many analysts believe that Rolls Royce share price is incredibly cheap. Similarly, as shown below, a DCF calculation shows that the stock is about 35% undervalued.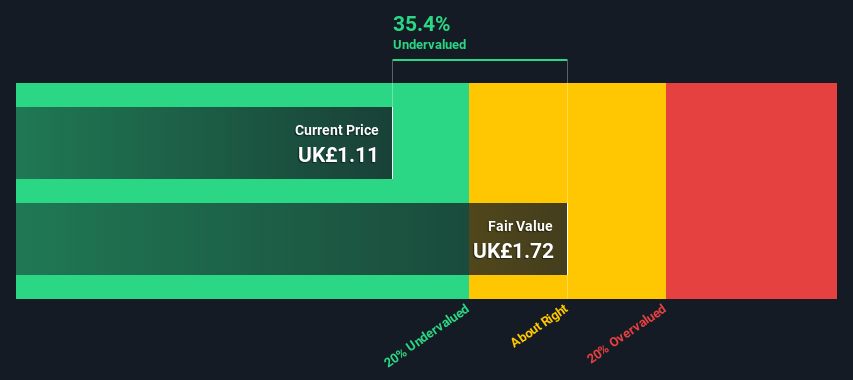 Rolls-Royce share price forecast
Turning to the four-hour chart, we see that the RR share price has been under pressure in the past few days. The shares have fallen by more than 9% from their highest point last month. Along the way, they have crossed the key support level at 113.60, which was the highest point in June and April. It has also dropped below the 61.8% Fibonacci retracement level and moved below the 25-day and 50-day moving averages.
Therefore, for now, the stock will likely remain under pressure as bears target the key support at 102.70p, which is along the 38.2% retracement level.